More secure, more accurate, cheaper and greener.
"Elector has shown full stability and excellent service in pre-election preparation. During the three days election, we had zero faults in the voting process"
Ronen Pollat, Mayor of Nof Galilee (former Nazareth Illit), after voting on a new name for the city, in a wide referendum

Supports all types of elections
Organizations and chambers
Mass elections without bothering voters to get to the polls! Elector's smart systems provide a complete support for elections that take place solely through messaging – distribution, inclusion and processing of all data.
Maximum comfort and innovative experience encourage voters to participate and vote.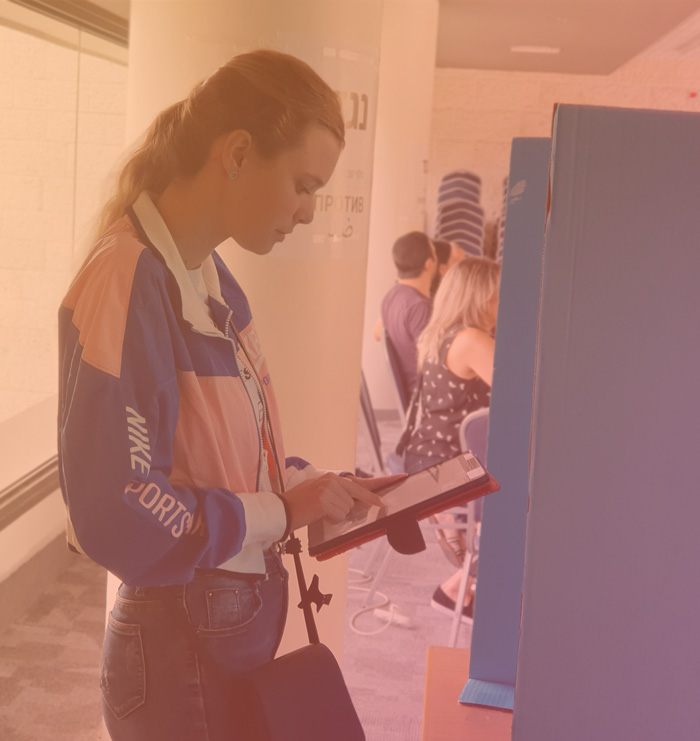 Wandering Digital Polling Stations
Elector is making digital elections by arriving of a trained staff to the polling stations with dedicated tablets.
You don't have to worry about anything, but the place and the options in the elections.